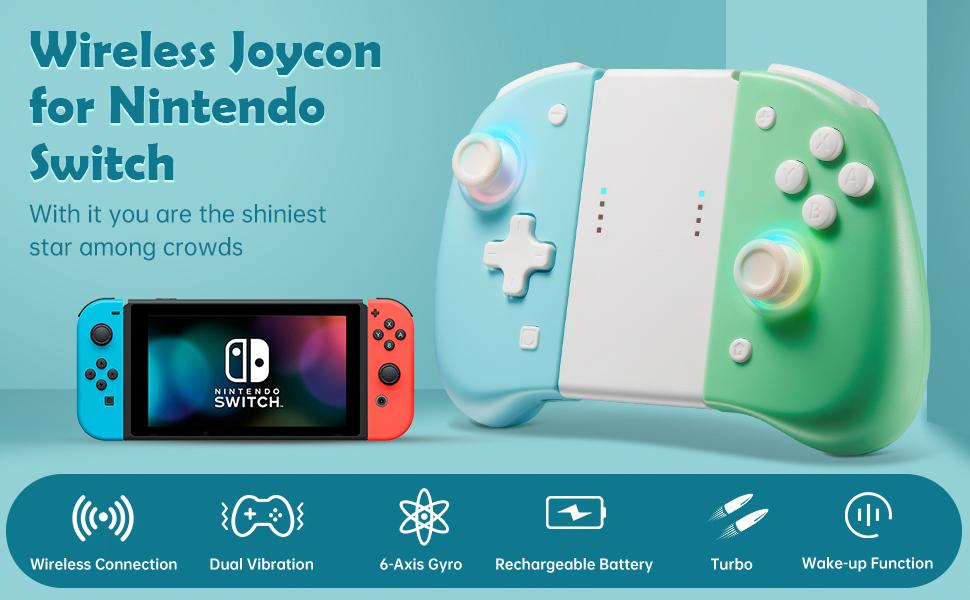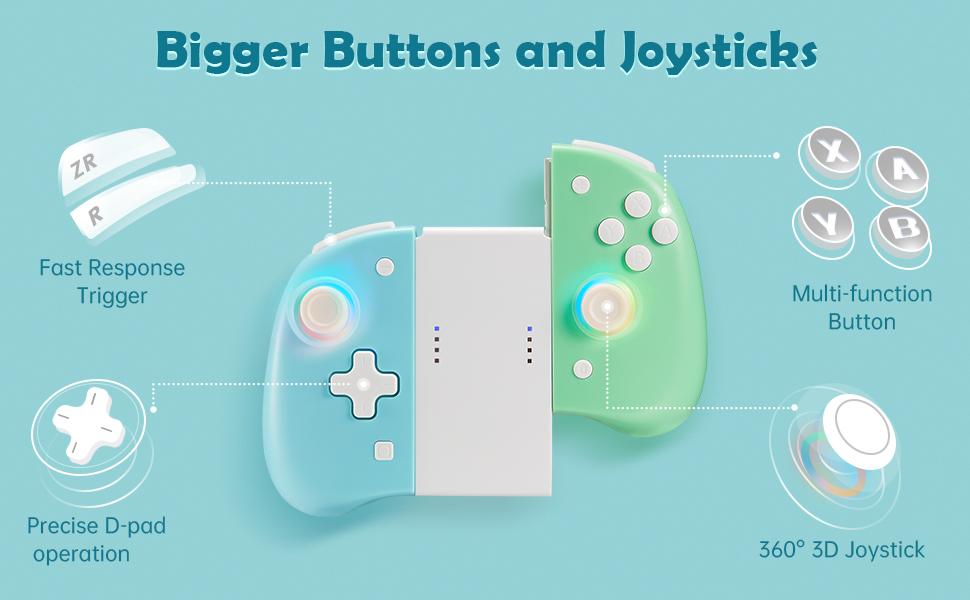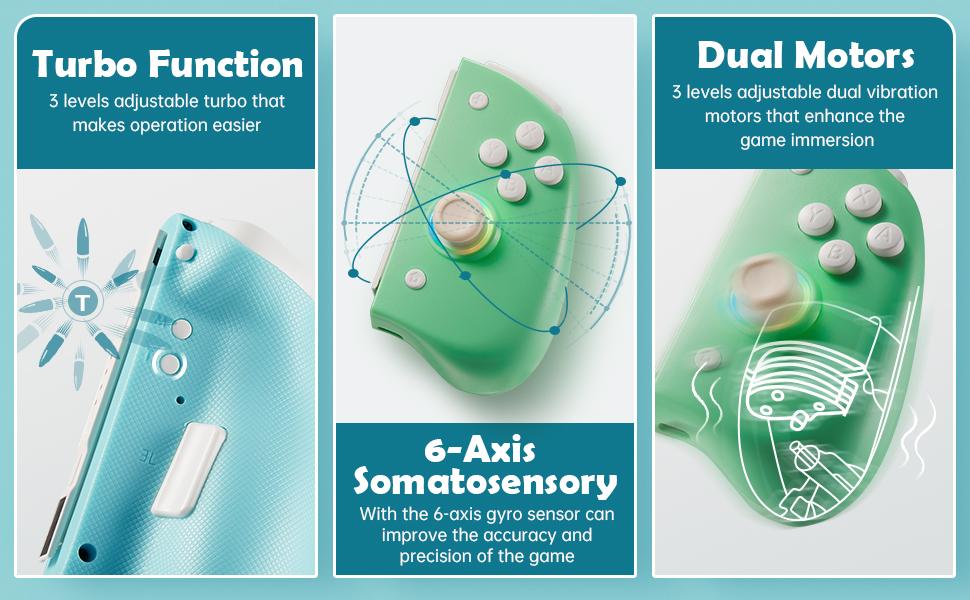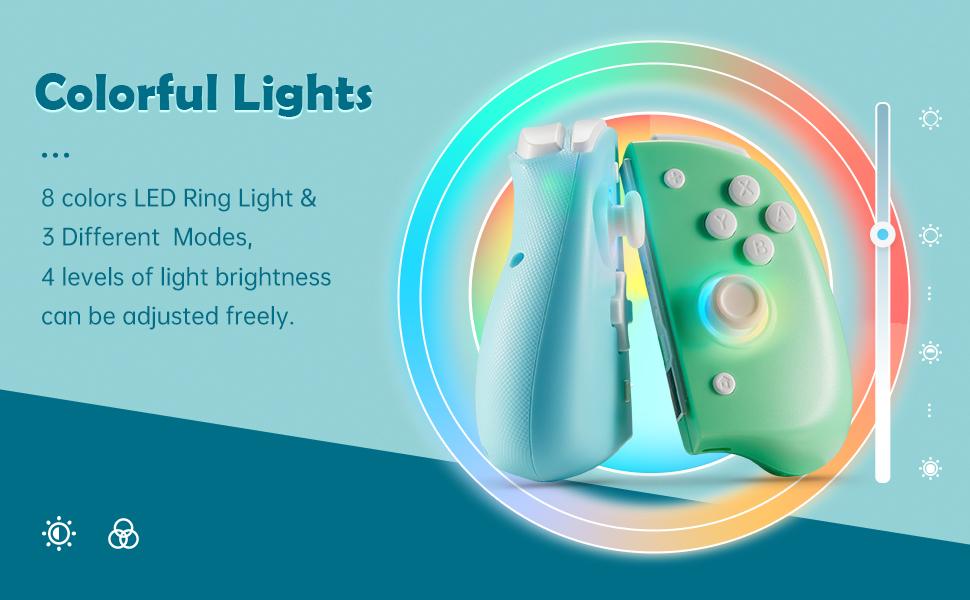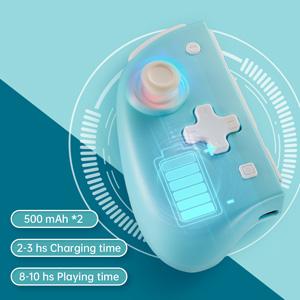 Long Battery life
This switch controller built-in high-performance 500mAh battery in each controller, 2 hours of charging can support 3-4 hours of playtime, and make sure you Fully enjoy the longer game-time with the controller.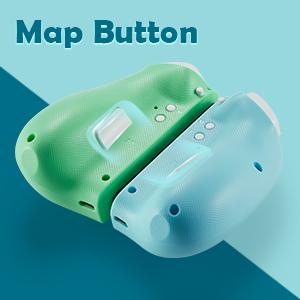 Back Map Button
M button can set up and map X/Y/A/B/R .....to the square button(3L/3R). Players can easily press the hard-to-reach button via 3L/3R., which will simplify buttons operation and increase the chance to win the games.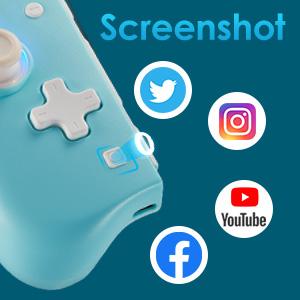 Screenshot Shortcut
One-click quick screenshot allows you to record your exceptional performances and share the wonderful scenes or joy with friends or social media instantly.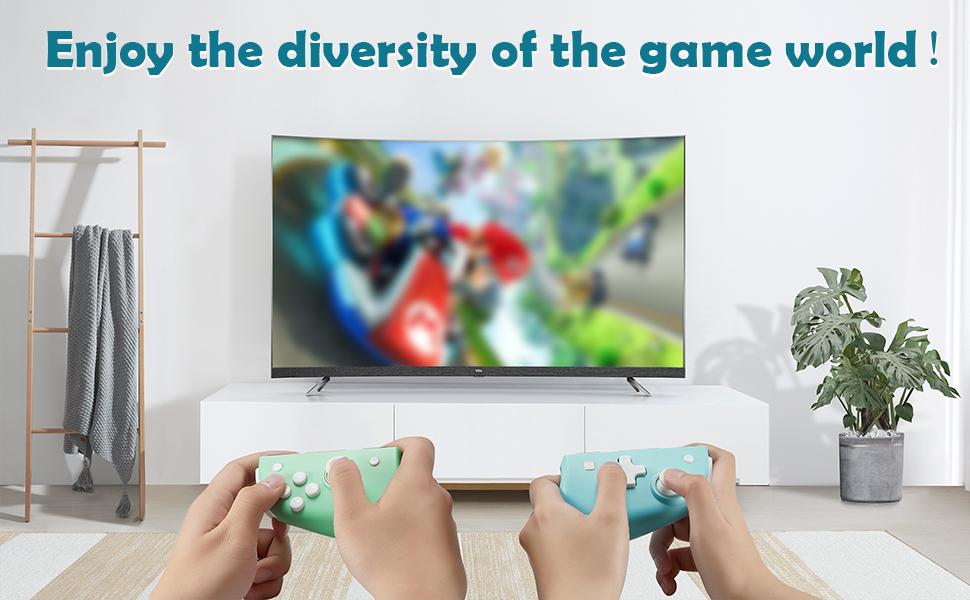 ---
Features & details
[8 colors LED Ring Light & 3 Different Modes] Well-designed Adjustable LED ring light of 8 different colors! This is the COOLEST joy-con controller that has 7-colors & rainbow LED light, plus 3 different light modes: Single Colour Mode, Breathing Color changing Mode, and Rainbow mode on Left and Right Controllers.
[Back Map Button] This wireless controller has a back assign button (M) which can map one of the buttons to the rectangle(3L/3R) button during using this joy-con. You can set up one of the X/Y/A/B/Z/L….. buttons to map it on the rectangle button, making it easier to activate hard-to-reach buttons.
[Turbo Function and Precise Motion Controls] Improve the game's accuracy and precision! This switch Joycon can customize turbo with any button to free players' fingers and adjust the turbo speed to fit different games. Joypad controllers also built-in 6-Axis gyro motion controls to rapid start/stop motion without delay.
[Dual vibration & Game Experience] Enjoy the action feelings! This switch Joycon controller is equipped with adjustable dual vibration and gives you 4-level precise vibration: 0%/30%/ 50%/75%/ 100%. Make you feel the real game experience and record all wonderful scenes by Screenshot.
[Ergonomic&Non-Slip Design] Ergonomic hand-fit design with Lightweight materials makes wired joy-con controller game-time comfortable. Bigger buttons and joysticks avoid pressing other buttons by mistake. The back of joy-con is designed with a special anti-skid pattern, which helps increase friction and reduces the unpleasant experience caused by hand sweat.